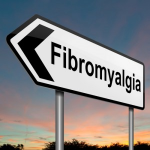 Fibromyalgia comes from "Fibro" for fibrosis, "myo" means muscles and "algia" means pain. Fibromyalgia is a syndrome characterized by widespread pain throughout the body, often associated with fatigue and sleep disorders. It is a disease that does not cause serious complications, but it is very challenging and often prevents the sufferer to perform daily activities.
Prevalence (1)
Statistics show that in industrialized countries, fibromyalgia affects 2% up to 6% of the population.
Fibromyalgia affects about 2–3% of adults, with women affected about three times more often than men. Peak prevalence is between 55 and 64 years old.
Symptoms
The variety and severity of  fibromyalgia symptoms vary from person to person. Chronic pain is the most common symptom. This is usually gradual.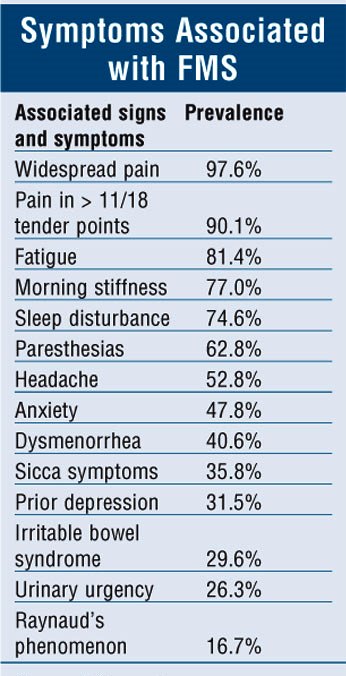 Symptoms may last from several days to several months. People with fibromyalgia have periods of asymptomatic and symptomatic periods. Fatigue and muscle or joint pain are very common, especially after physical or mental stress.
For most people, symptoms of fibromyalgia consist of low tolerance to pain and decreased physical activity. Increasing pain leads the person to be less active. Muscles that are not used for certain periods of time are prone to irritation during activity. People with fibromyalgia are more sensitive to pain and the muscles are more easily irritable. Muscle pain is associated with sleep disturbances and daytime fatigue. Together they lead to decreased activity.
 Causes
Genes Expression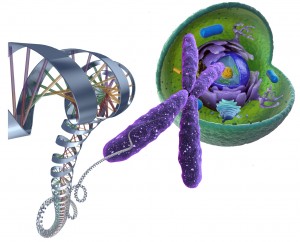 The regulation of the expression of our genes may depend on external factors called epigenetic. The épigénétisme regulates gene activity by facilitating or inhibiting their expression.
This regulation is fundamental because it allows a different reading of a same genetic code. This explains, for example the differences observed between identical twins and may also explain the occurrence of autoimmune diseases and fibromyalgia (2, 3, 4, 5, 6, 7)
Gut flora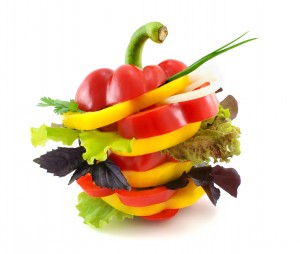 The intestinal microflora is a complex community of organisms that colonize the gastrointestinal tract. The composition of the intestinal flora and the number of micro-organisms depend on local environmental conditions.
Gut microbiota has a significant impact on the development of architecture and bowel function. This flora influences the development of gut-associated immune system and influences also the functions of epithelial cells. One of the most important functions of the intestinal "friendly" microflora is to prevent dysbiotic bacteria overgrowth which can generate the inflammatory process leading to the "so-called civilization diseases."
In addition, the intestinal microbiota plays a crucial role in the development of immunity and has a significant influence on the nutrition and metabolism of the host. However, in genetically predisposed individuals, the gut microbiota is involved in the pathogenesis of many inflammatory diseases (8.9, 10, 11, 49, 50, 51).

Leaky gut
The leaky gut syndrome is a factor that may explain the onset of fibromyalgia. Leaky gut is frequently associated with pathogens overgrowth called dysbiosis responsible for digestive pain and bowel dysfunction. This imbalance in favor of a pathogenic flora is directly correlated to the intensity of the pain encontered in fibromyalgia (12, 13, 14)
This leaky gut syndrome is responsible for an abnormal stimulation of the immune system (80% of our immune system are located in our gut) generating the synthesis of pro-inflammatory compounds.
The restoration of a functional digestive barrier is one of the steps of healing (15, 16).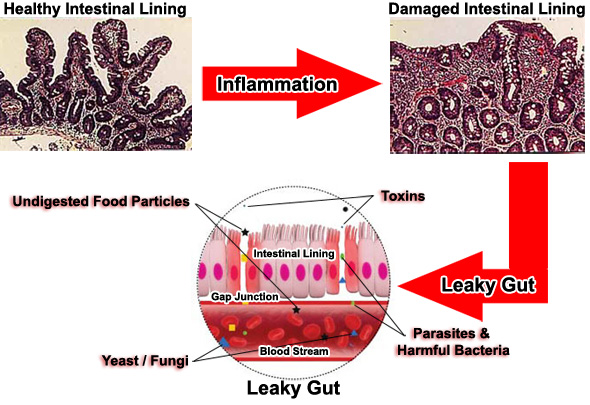 Mitochondria and oxidative stress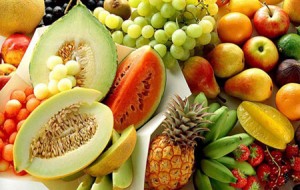 Fibromyalgia is a form of non-articular  rheumatism (inflammation) characterized by chronic widespread musculoskeletal pain.
Mitochondrial dysfunction causes excessive oxidative stress (17, 18, 19) and a decrease in the synthesis of ATP, the universal energy of our cells explaining one of the symptoms met: fatigue.
Excess oxidative stress is frequently encountered in fibromyalgia (20, 21, 22, 23, 24), the correction of this imbalance is an integral part of the therapeutic treatment (25, 26).
Serotonin : the neurotransmitter of "the zen attitude"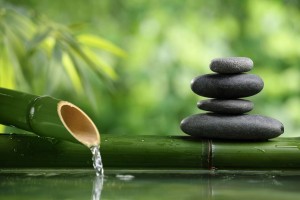 Tryptophan is an essential amino acid that can be metabolized into serotonin, a neurotransmitter of "zen attitude" but in case of inflammation bioavailability of tryptophan to serotonin synthesis is greatly reduced because it is metabolized to substances that play a key role in the modulation of the immune response: the kinurenines.
The Kynurenine pathway has been shown to be involved in many diseases such as Alzheimer's disease, amyotrophic lateral sclerosis, Huntington's disease, AIDS dementia syndrome, malaria, cancer, depression and schizophrenia (47, 48).
 Hormonal deficiencies
Growth hormone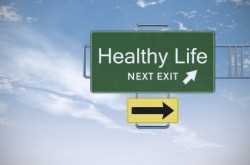 Although pain is not part of the clinical signs of growth hormone deficiency syndrome, many clinical manifestations are similar. Many studies have shown a decrease in growth hormone secretion in some patients with fibromyalgia. In such patents treatment with growth hormne significantly improves symptoms of fibromyalgia and quality of life suggesting a direct causal link between fibromyalgia and growth hormone deficiency. Despite the use of relatively high doses of growth hormone in such patients, the treatment appears to be well tolerated. Several mechanisms of action have been proposed, including both central pain modulation and periferical musculotendinous effects, as already described in the growth hormone deficiency syndrome (27, 28, 29, 52).
Cortisol
Many studies have

shown that the

circadian rhythm of

cortisol

secretion

is impaired

in patients

with fibromyalgia

.

This abnormal

increase in serum

cortisol levels

at night

can be

a cause

of a symptom

frequently encountered

: a nonrestorative sleep (30).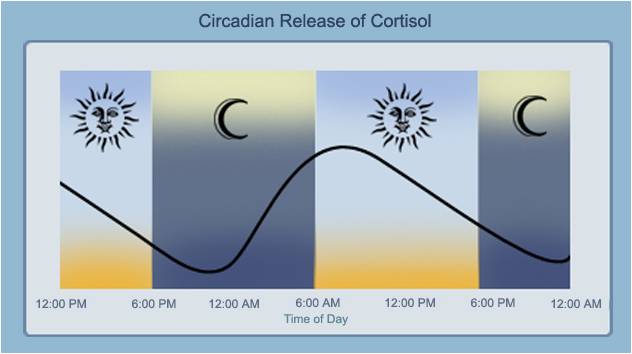 The dysfunction
of the
hypothalamic-pituitary
-adrenal with low
cortisol
values in the morning 
(31) can
cause
morning stiffness
and pain
.
The
inflammation
encountered
in fibromyalgia
disrupts the activity cortisol receptors
reducing its
effectiveness
on symptoms such
as stiffness
and pain
(32)
Melatonin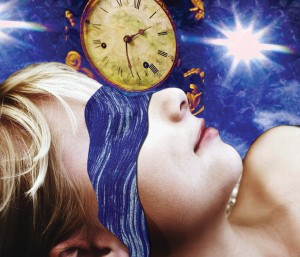 Melatonin can improve sleep quality and increase the pain's threshold (33), it reduces inflammation (34) in patients with fibromyalgia.
Urinary metabolites of melatonin were significantly lower (35), which can have a direct and negative impact on clinical signs that compose the picture of fibromyalgia.
The perception of pain is more pronounced during the day, the high rate of mélatonin during the night produce an analgesic effect.
Melatonin levels are significantly lower in fibromyalgia patients, treatment with melatonin improves pain, fatigue, sleep, morning stiffness and depression (35, 36, 37).
Melatonin has also been found useful in the treatment of irritable bowel syndrome (38) which is involved in fibromyalgia.
Ocytocin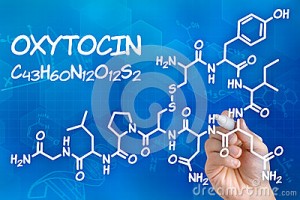 Oxytocin reduces the severity of pain, anxiety and depression and improves the quality of sleep, suggesting that oxytocin may be useful to treat fibromyalgia (39).
Low oxytocin levels are found in depression, in cases of significant pain and stress.
Oxytocin is known to have anti-nociceptive and analgesic effects as well as anxiolytics and antidepressants properties which makes this neuropeptide of great therapeutic value for patients with fibromyalgia (40, 41).
Vitamin D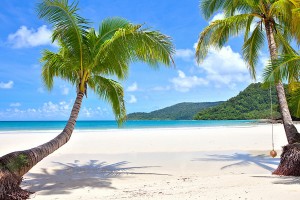 Vitamin D is an inappropriate name because it is much more an hormone than a vitamin.
Numerous studies have established a link between low levels of 25-hydroxyvitamin D and musculoskeletal pain as experienced in the fibromyalgia syndrome (42, 43, 44, 45).
Prescribing high doses of vitamin D can correct this deficiency and could lead to the resolution of almost all symptoms (46).
Bibliography
1. Fibromyalgia Definition and Epidemiology. D.A. Marcus, A. Deodhar. DOI 10.1007/978-1-4419-1609-9_2, C. Springer Science+Business Media, LLC 2011.
2. Interplays between gut microbiota and gene expression regulation by miRNAs.Andrea Masotti. Front Cell Infect Microbiol. 2012; 2: 137.
3. Nat Rev Microbiol. 2013 Apr;11(4):227-38. doi: 10.1038/nrmicro2974. Epub 2013 Feb 25. The gut microbiota–masters of host development and physiology. Sommer F1, Bäckhed F.
4. Beyond pain in fibromyalgia: insights into the symptom of fatigue. Ann Vincent,corresponding , Roberto P Benzo, Mary O Whipple, Samantha J McAllister, Patricia J Erwin, and Leorey N Saligan. Arthritis Res Ther. 2013; 15(6): 221. Published online Nov 29, 2013.
5. Gene expression alterations at baseline and following moderate exercise in patients with Chronic Fatigue Syndrome, and Fibromyalgia Syndrome.  A.R. Light, and Coll. J Intern Med. Author manuscript; available in PMC 2013 January 1. 
6. The Fibromyalgia Family Study: A Genome-Scan Linkage Study. Lesley M. Arnold, Jinbo Fan, I. Jon Russell, Muhammad B. Yunus, Muhammad Asim Khan, Irving Kushner, Jane M. Olson, posthumous, Sudha K. Iyengar. Arthritis Rheum. Author manuscript; available in PMC 2014 April 1. 
7. Gene expression profiles of fatigued fibromyalgia patients with different categories of pain and catastrophizing: A preliminary report. Nada Lukkahatai, Benjamin Majors, Swarnalatha Reddy, Brian Walitt, Leorey N. Saligan. Nurs Outlook. Author manuscript; available in PMC 2014 July 1. Published in final edited form as: Nurs Outlook. 2013 Jul-Aug; 61(4): 216–224.e2.
8. Hypothesis: Bacteria Control Host Appetites. Vic Norris, Franck Molina, and Andrew T. Gewirtz. J Bacteriol. Feb 2013; 195(3): 411–416. 
9. The gut microflora and its variety of roles in health and disease. Frick JS1, Autenrieth IB. Curr Top Microbiol Immunol. 2013;358:273-89. 
10.  Innate lymphoid cell interactions with microbiota: implications for intestinal health and disease. Sonnenberg GF1, Artis D. Immunity. 2012 Oct 19;37(4):601-10. 
11. Alterations in intestinal microbial flora and human disease. Othman M1, Agüero R, Lin HC.  Curr Opin Gastroenterol. 2008 Jan;24(1):11-6. 
12. Fibromyalgia and non-celiac gluten sensitivity: a description with remission of fibromyalgia. Isasi C, Colmenero I, Casco F, Tejerina E, Fernandez N, Serrano-Vela JI, Castro MJ, Villa LF. Rheumatol Int. 2014 Apr 12. 
13. Remarkable prevalence of coeliac disease in patients with irritable bowel syndrome plus fibromyalgia in comparison with those with isolated irritable bowel syndrome: a case-finding study. Rodrigo L, Blanco I, Bobes J, de Serres FJ. Arthritis Res Ther. 2013;15(6):R201. 
14. Alterations in intestinal microbial flora and human disease. Othman M, Agüero R, Lin HC. Curr Opin Gastroenterol. 2008 Jan;24(1):11-6. 
15. Clinical impact of a gluten-free diet on health-related quality of life in seven fibromyalgia syndrome patients with associated celiac disease. Rodrigo L1, Blanco I, Bobes J, de Serres FJ. BMC Gastroenterol. 2013 Nov 9;13:157. doi: 10.1186/1471-230X-13-157. 
16. Normalization of leaky gut in chronic fatigue syndrome (CFS) is accompanied by a clinical improvement: effects of age, duration of illness and the translocation of LPS from gram-negative bacteria. Maes M1, Leunis JC.  Neuro Endocrinol Lett. 2008 Dec;29(6):902-10.
17. Oxidative stress and mitochondrial dysfunction in fibromyalgia. Cordero MD, de Miguel M, Carmona-López I, Bonal P, Campa F, Moreno-Fernández AM. Neuro Endocrinol Lett. 2010;31(2):169-73. 
18. The role of mitochondrial dysfunctions due to oxidative and nitrosative stress in the chronic pain or chronic fatigue syndromes and fibromyalgia patients: peripheral and central mechanisms as therapeutic targets? Meeus M, Nijs J, Hermans L, Goubert D, Calders P. Expert Opin Ther Targets. 2013 Sep;17(9):1081-9. 
19. Could mitochondrial dysfunction be a differentiating marker between chronic fatigue syndrome and fibromyalgia? Castro-Marrero J, Cordero MD, Sáez-Francas N, Jimenez-Gutierrez C, Aguilar-Montilla FJ, Aliste L, Alegre-Martin J. Antioxid Redox Signal. 2013 Nov 20;19(15):1855-60. doi: 10.1089/ars.2013.5346. 
20.  Pathophysiology and antioxidant status of patients with fibromyalgia. Iqbal R, Mughal MS, Arshad N, Arshad M.  
21. Is fibromyalgia-related oxidative stress implicated in the decline of physical and mental health status? La Rubia M, Rus A, Molina F, Del Moral ML. 
22. Evaluation of some antioxidant enzyme activities (SOD and GPX) and their polymorphisms (MnSOD2 Ala9Val, GPX1 Pro198Leu) in fibromyalgia. Akbas A, Inanir A, Benli I, Onder Y, Aydogan L. Eur Rev Med Pharmacol Sci. 2014;18(8):1199-203. 
23. Oxidative stress and antioxidative parameters and metal ion content in patients with fibromyalgia syndrome: implications in the pathogenesis of the disease. Fatima G, Das SK, Mahdi AA. Clin Exp Rheumatol. 2013 Nov-Dec;31. Suppl 79:S128-33.  
24. Is fibromyalgia-related oxidative stress implicated in the decline of physical and mental health status? La Rubia M, Rus A, Molina F, Del Moral ML. Clin Exp Rheumatol. 2013 Nov-Dec;31(6 Suppl 79):S121-7. 
25. Is inflammation a mitochondrial dysfunction-dependent event in fibromyalgia? Cordero MD, Díaz-Parrado E, Carrión AM, Alfonsi S, Sánchez-Alcazar JA, Bullón P, Battino M, de Miguel M. Antioxid Redox Signal. 2013 Mar 1;18(7):800-7. doi: 10.1089/ars.2012.4892. 
26. Oral coenzyme Q10 supplementation improves clinical symptoms and recovers pathologic alterations in blood mononuclear cells in a fibromyalgia patient. Cordero MD, Cotán D, del-Pozo-Martín Y, Carrión AM, de Miguel M, Bullón P, Sánchez-Alcazar JA. Nutrition. 2012 Nov-Dec;28(11-12):1200-3. doi: 10.1016/j.nut.2012.03.018. 
27. GH/IGF1 axis disturbances in the fibromyalgia syndrome: is there a rationale for GH treatment? Cuatrecasas G1, Alegre C, Casanueva FF. Pituitary. 2014 Jun;17(3):277-83. 
28. Fibromyalgic syndromes: could growth hormone therapy be beneficial? Cuatrecasas G. Pediatr Endocrinol Rev. 2009 Jun;6 Suppl 4:529-33. 
29. Growth hormone treatment for sustained pain reduction and improvement in quality of life in severe fibromyalgia. Cuatrecasas G, Alegre C, Fernandez-Solà J, Gonzalez MJ, Garcia-Fructuoso F, Poca-Dias V, Nadal A, Cuatrecasas G, Navarro F, Mera A, Lage M, Peinó R, Casanueva F, Liñan C, Sesmilo G, Coves MJ, Izquierdo JP, Alvarez I, Granados E, Puig-Domingo M. Pain. 2012 Jul;153(7):1382-9. doi: 10.1016/j.pain.2012.02.012. 
30. Circadian rhythm of serum cortisol in female patients with fibromyalgia syndrome. Fatima G1, Das SK, Mahdi AA, Verma NS, Khan FH, Tiwari AM, Jafer T, Anjum B. Indian J Clin Biochem. 2013 Apr;28(2):181-4. doi: 10.1007/s12291-012-0258-z. Epub 2012 Sep 27.
31. Fibromyalgia syndrome is associated with hypocortisolism. Riva R1, Mork PJ, Westgaard RH, Rø M, Lundberg U. Int J Behav Med. 2010 Sep;17(3):223-33. 
32. Evidence for an association between an enhanced reactivity of interleukin-6 levels and reduced glucocorticoid sensitivity in patients with fibromyalgia. Geiss A, Rohleder N, Anton F. Psychoneuroendocrinology. 2012 May;37(5):671-84. 
33. Melatonin analgesia is associated with improvement of the descending endogenous pain-modulating system in fibromyalgia: a phase II, randomized, double-dummy, controlled trial. de Zanette SA, Vercelino R, Laste G, Rozisky JR, Schwertner A, Machado CB, Xavier F, de Souza IC, Deitos A, Torres IL, Caumo W. BMC Pharmacol Toxicol. 2014 Jul 23;15(1):40. 
34. Local melatonin regulates inflammation resolution: a common factor in neurodegenerative, psychiatric and systemic inflammatory disorders. Anderson G, Maes M. CNS Neurol Disord Drug Targets. 2014;13(5):817-27.
35. The involvement of melatonin in the clinical status of patients with fibromyalgia syndrome. Pernambuco AP, Schetino LP, Viana RS, Carvalho LS, d'Ávila Reis D. Clin Exp Rheumatol. 2014 Feb 24. 
36. Melatonin in Antinociception: Its Therapeutic Applications. Venkatramanujam Srinivasan, Edward C Lauterbach, Khek Yu Ho, Dario Acuña-Castroviejo, Rahimah Zakaria, and Amnon Brzezinski. Curr Neuropharmacol. Jun 2012; 10(2): 167–178. 
37. Adjuvant use of melatonin for treatment of fibromyalgia. Hussain SA, Al-Khalifa II, Jasim NA, Gorial FI. J Pineal Res. 2011 Apr;50(3):267-71. 
38. Analgesic effects of melatonin: a review of current evidence from experimental and clinical studies. Wilhelmsen M, Amirian I, Reiter RJ, Rosenberg J, Gögenur I. J Pineal Res. 2011 Oct;51(3):270-7. 
39. Oxytocin nasal spray in fibromyalgic patients. Mameli S, Pisanu GM, Sardo S, Marchi A, Pili A, Carboni M, Minerba L, Trincas G, Carta MG, Melis MR, Agabio R. Rheumatol Int. 2014 Aug;34(8):1047-52. 
40. Plasma oxytocin levels in female fibromyalgia syndrome patients. Anderberg UM, Uvnäs-Moberg K. Z Rheumatol. 2000 Dec;59(6):373-9. 
41. The effect of intranasal oxytocin administration on acute cold pressor pain: a placebo-controlled, double-blind, within-participants crossover investigation. Rash JA, Campbell TS. Psychosom Med. 2014 Jul-Aug;76(6):422-9. 
42. The relation between vitamin D deficiency and fibromyalgia syndrome in women. Matthana MH. Saudi Med J. 2011 Sep;32(9):925-9. 
43. Is vitamin D deficiency associated with non specific musculoskeletal pain? Abbasi M, Hashemipour S, Hajmanuchehri F, Kazemifar AM. Glob J Health Sci. 2012 Nov 11;5(1):107-11. 
44. Vitamin D supplementation for nonspecific musculoskeletal pain in non-Western immigrants: a randomized controlled trial. Schreuder F, Bernsen RM, van der Wouden JC.  Ann Fam Med. 2012 Nov-Dec;10(6):547-55. 
45. Musculoskeletal chronic pains and Vitamin D deficiency. Study before after in general practice. [Article in French]. Le Goaziou MF, Bodier E, Souweine G, Moreau A, Perdrix C, Flori M, Dupraz C. Presse Med. 2013 Apr;42(4 Pt 1):e106-13.  
46. Vitamin D deficiency in women with fibromyalgia in Saudi Arabia. Abokrysha NT. Pain Med. 2012 Mar;13(3):452-8. 
47  Kynurenine pathway metabolites in humans: disease and healthy States. Chen Y, Guillemin GJ. Int J Tryptophan Res. 2009;2:1-19.  
48 Kynurenine Pathway Pathologies: do Nicotinamide and Other Pathway Co-Factors have a Therapeutic Role in Reduction of Symptom Severity, Including Chronic Fatigue Syndrome (CFS) and Fibromyalgia (FM). Int J Tryptophan Res. 2013 Jul 21;6(Suppl 1):39-45. 
49. Diet-Induced Dysbiosis of the Intestinal Microbiota and the Effects on Immunity and Disease. Kirsty Brown, Daniella DeCoffe, Erin Molcan, and Deanna L. Gibson. Nutrients. Aug 2012; 4(8): 1095–1119.
50. Clinical consequences of diet-induced dysbiosis. Chan YK, Estaki M, Gibson DL. Ann Nutr Metab. 2013;63 Suppl 2:28-40. 
51. Intestinal microbiota, diet and health. Power SE, O'Toole PW, Stanton C, Ross RP, Fitzgerald GF. Br J Nutr.2014 Feb;111(3):387-402. 
52. Growth hormone as concomitant trement in severe fibromyalgia associated with low IGF-1 serum levels. A pilot study. Guillem Cuatrecasas, cristina Riudavets, Maria Antonia Güell and Albert Nadal. BMC Musculoskelet Disord. 2007; 8: 119.